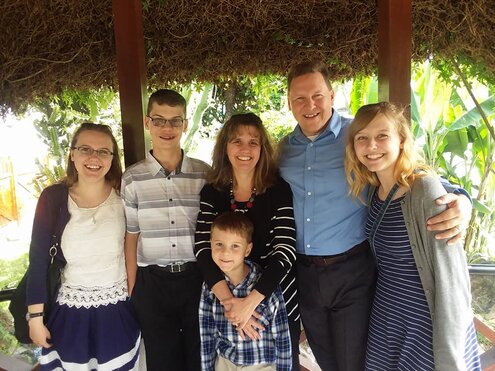 Pastor Cliff Hathcock has served as Community's Senior Pastor since September 2001.
In addition to a Bachelor of Science in Pastoral Ministry and Bible, he holds a Master of Divinity from
Calvary Baptist Theological Seminary in Lansdale, PA.
His wife, Jill, is a graduate of Bob Jones University and holds a Bachelor of Music degree in Piano Pedagogy.
Pastor Cliff and Jill have been married for 26 years and have four children:
Bethany (24), Alyssa (22), Chad (18) and Caleb (12).